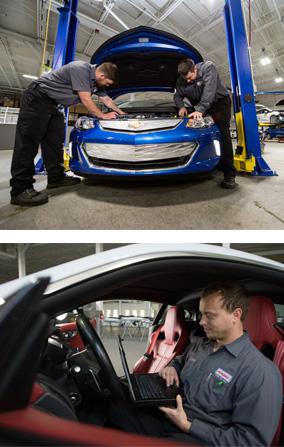 About Us| Markets We Serve| Case Studies| News and Media
Penske Vehicle Services is your one-stop source for a wide variety of specialty services. As our performance and customer testimonials communicate, Penske Vehicle Services effectively manages and delivers the right solution for a broad spectrum of customer needs better than any other comparable source in the country.
Always focused on providing and maintaining an outstanding customer-client relationship, Penske Vehicle Services prides itself in exceeding our client's needs. Our focus is quite simple we have talented team members who possess a strong work ethic, expertise and passion to deliver results to our clients.
Penske Vehicle Services' comprehensive service offerings includes:
Fleet Lifecycle Management
Proprietary Fleet Lifecycle Software
Engineering retrofit
High-Bake Production Paint Operations
Refinishing Paint Application
Assembly, Sub-Assembly & Low-Volume Production
Fabrication & Machining
Show Car Build, Paint & Preparation
Auto show vehicle integration and floor support
Service Centers
Vehicle Recycling & Recovery
Prototyping – Composite, Machining
Custom & Turntable Car Creation
Competent and experienced in each individual category, Penske Vehicle Services' most appreciated and utilized skill is its ability to manage diverse programs which require a combination of services for the optimal result – all in-house.